All You Need to Know to Plan Your Visit to Alcazar Seville
Contents
Getting To Alcazar Seville In Seville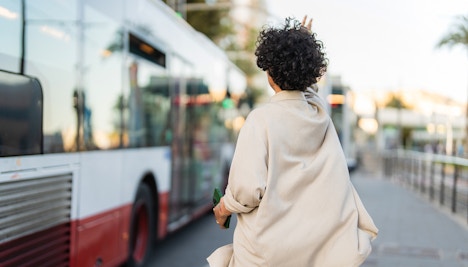 By Public Transportation
Bus: Take Bus C5 to reach Alcazar Seville, with convenient stops at popular tourist areas like Plaza de España and the Cathedral.
Metro: Use Line 1 and disembark at the Puerta de Jerez station, a short walk away from the Alcazar, offering a quick and efficient option for transportation.
Tram: Tram T1 connects you to the Alcazar, stopping at important landmarks such as Archivo de Indias and Torre del Oro, ideal for exploring the city along the way.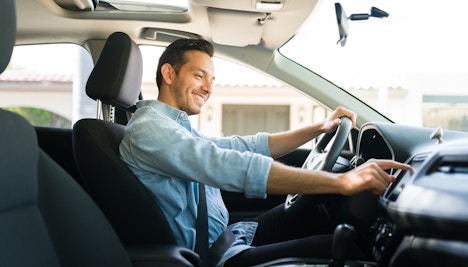 By Car
To reach Alcazar Seville by car, follow the A-4 highway if coming from the north or south, or take the A-92 highway if arriving from the east or west. Once you reach Seville, continue towards the city centre, and follow the signs to Alcazar Seville.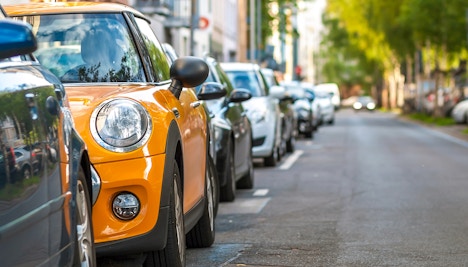 Parking Facilities
Parking Entrada Peatonal - José Laguillo: Located about 650 meters away, this underground parking facility offers a convenient option for visitors seeking proximity to the attraction.
Interparking Cano y Cueto: Situated approximately 550 meters away, this parking garage allows easy access to Alcazar Seville and nearby landmarks.
Underground Car Park: Found around 1.5 kilometres from Alcazar Seville, this parking area provides an alternative for those seeking additional parking choices.
Know Before You Go To Alcazar Seville
Skip the Line
Entrances
Facilities
Accessibility
Dress Code
Tips
Dine
Stay
Nearby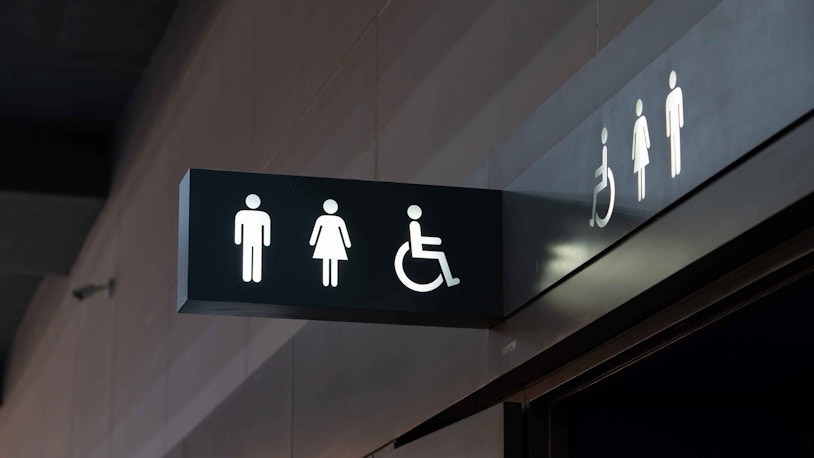 Washrooms: Restrooms are accessible throughout the complex, ensuring visitors' comfort during their exploration.
Ramps: Wheelchair-friendly ramps are strategically placed to provide accessibility to people with mobility challenges.
Audio Guides: Audio guides are offered in multiple languages, allowing visitors to learn about Alcazar's history and architecture at their own pace.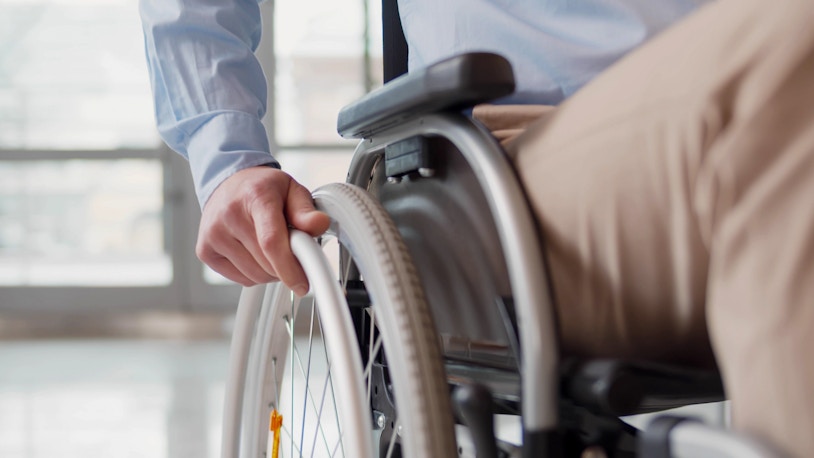 Wheelchair: Some areas of Alcazar Seville are not accessible by wheelchair.
Guide animals: Certified guide animals are allowed inside. You will have to just inform the team in advance.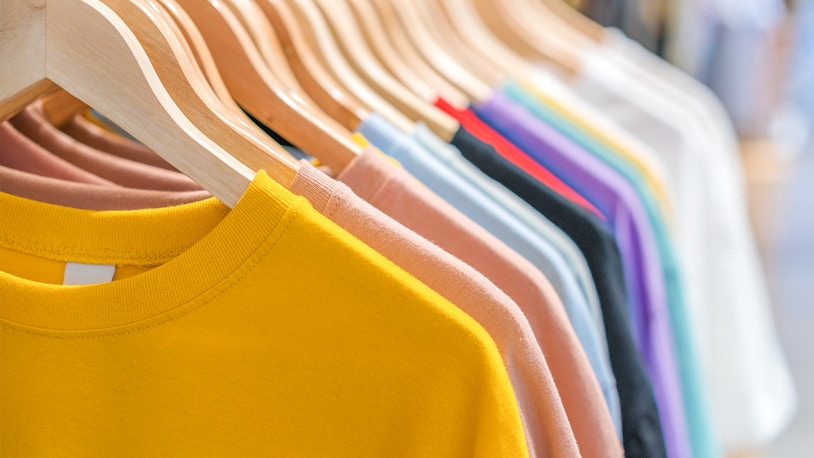 Modest Attire: Wear clothing that covers your shoulders and knees as a sign of respect for the religious and historical significance of the place.
Comfortable Shoes: The palace complex involves a lot of walking, so opt for comfortable and sturdy footwear to explore the gardens and courtyards comfortably.
Sun Protection: Seville can get quite hot, so consider wearing a hat, sunglasses, and sunscreen to protect yourself from the sun while outdoors.
Consider Cultural Sensitivity: Be mindful of cultural norms and traditions, especially during your visit to religious areas within the Alcazar.
Layered Clothing: During colder months, layer your clothing as some parts of the palace can be cooler than the outside temperature.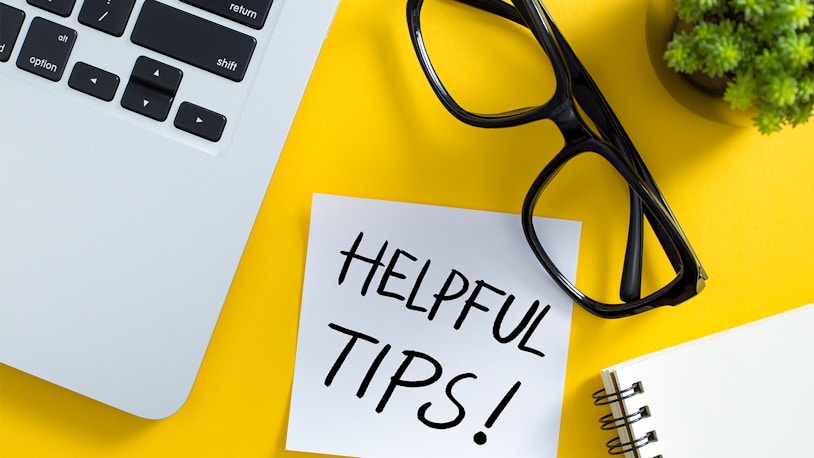 Book Tickets in Advance: To avoid long queues, book skip-the-line tickets online before your visit.
Arrive Early: Be at the entrance when it opens to beat the crowds and enjoy a more serene experience.
Allocate Ample Time: Plan for at least 2-3 hours to explore the vast palace complex, gardens, and courtyards thoroughly.
Wear Comfortable Shoes: The Alcazar involves a lot of walking, so wear comfortable footwear.
Bring Water and Snacks: Stay hydrated and energized during your visit, especially during hot days.
Visit the Gardens First: Start with the gardens while they are less crowded, then explore the interior areas.
Respect the Rules: Follow the dress code and guidelines to maintain the cultural ambience.
Use Audio Guides or Guided Tours: Enhance your experience by using audio guides or joining a guided tour to learn about the history and significance of the Alcazar.
Explore Nearby Landmarks: After visiting Alcazar, explore other nearby attractions like Seville Cathedral and Plaza de España to make the most of your visit to Seville.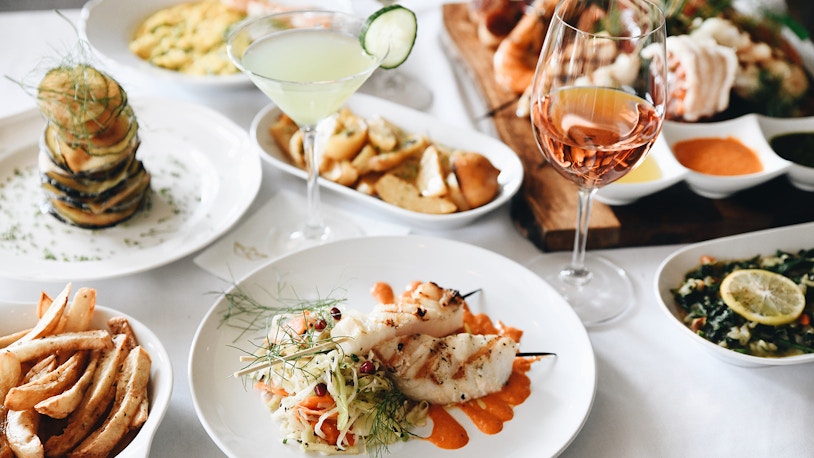 La Bartola: Indulge in Spanish cuisine at this bar & grill restaurant, offering an array of vegan and vegetarian options.
Bar Alfalfa: Experience the delight of artisanal cocktails and homemade small plates at this charming bar.
Gusto: Savour farmhouse-style Mediterranean delights, including delectable pastries and cheese.
PETRA: Enjoy the unique flavours of Mediterranean BBQ, expertly prepared in a wood oven at this renowned restaurant.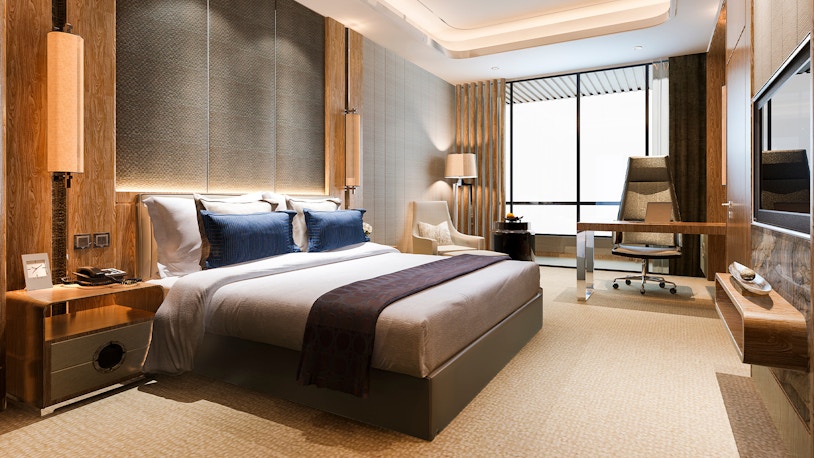 Budget - Hotel Palacio Alcázar, 950 m away | Hotel Patio de las Cruces, 600 m away | Hotel Alcántara, 700 m away
Mid-Range - Hotel Las Casas de La Judería, 550 m away | Legado Alcazar Hotel, 1.5 km away | Eurostars Sevilla Boutique, 900 m away
Luxury - EME Catedral Mercer Hotel, 1.1 km away | Hotel Alfonso XIII, 1.8 km away | Hotel Boutique Casa del Poeta, 750 m away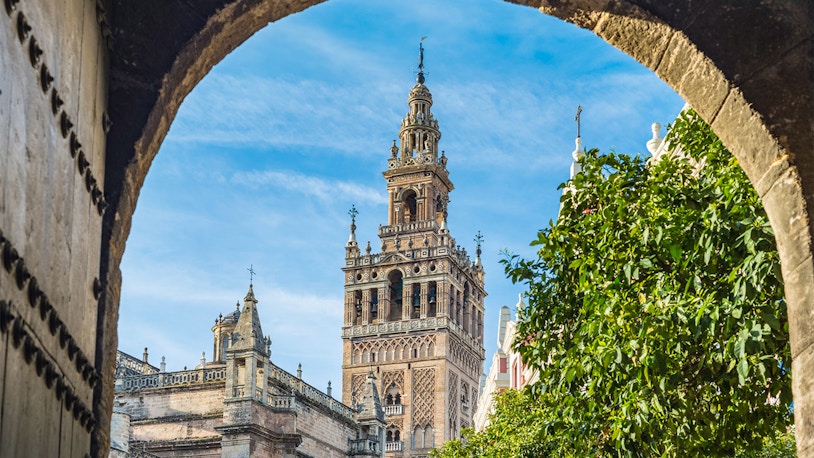 La Giralda: An iconic symbol of Seville, La Giralda is a stunning bell tower attached to the city's cathedral, offering panoramic views from its top.
Torre Sur: Part of the Seville Cathedral, Torre Sur is the southern tower, featuring impressive architecture and historical significance.
Plaza del Cabildo: A picturesque square located near the Cathedral and La Giralda, known for its charming ambience and lovely cafes.
Torre del Oro: A historic tower situated on the banks of the Guadalquivir River, once used as a watchtower and now housing a maritime museum.
Parque de Maria Luisa: A beautiful and expansive public park adorned with lush gardens, fountains, and charming pavilions, perfect for leisurely strolls and relaxation.
Frequently Asked Questions About Visiting Alcazar Seville
What are the Alcazar Seville opening hours?
The opening hours of Alcazar Seville typically vary based on the season. It is generally open from 9:30 AM to 7:00 PM during peak season (April to September) and from 9:30 AM to 5:00 PM during the off-peak season (October to March). 
What is the best time to visit Alcazar Seville?
The best time to visit Alcazar Seville is during the spring and fall months (March to May and September to November) when the weather is pleasant, and the gardens are in full bloom. Avoiding peak summer months can help avoid large crowds.


How much time does it take to visit Alcazar Seville?
A typical visit to Alcazar Seville takes around 2 to 3 hours to explore the palace complex, gardens and courtyards thoroughly.

Can I enter the Alcazar Seville once I exit?
Once you exit Alcazar Seville, re-entry is not permitted with the same ticket. If you wish to re-enter, you will need to purchase another ticket.

Where is Alcazar Seville located?
Alcazar Seville is located in the heart of Seville, Andalusia, Spain, near the Seville Cathedral and the Archive of the Indies. The official address is Patio de Banderas, s/n, 41004 Sevilla, Spain.

What is the best way to get to Alcazar Seville?
The best way to get to Alcazar Seville is by public transport, such as buses or the metro, or by walking from central locations within Seville.
How many entrances are there at Alcazar Seville?
Alcazar Seville has two main entrances: the Lion's Gate (Puerta del León) and the Alcoba Gate (Puerta Alcoba).
Is Alcazar Seville wheelchair accessible?
Yes, some areas inside the Alcazar Seville are wheelchair accessible, with ramps and other facilities to accommodate visitors with mobility challenges.
What are some of the accessibility features in place at Alcazar Seville?
Alcazar Seville offers wheelchair ramps, guide animals and audio guides to ensure a comfortable experience for visitors with disabilities.
Is there a dress code to be followed at Alcazar Seville?
Yes, visitors are expected to dress modestly and avoid revealing outfits as a sign of respect for the historical and religious significance of the site.
Are prams allowed in Alcazar Seville?
Yes, prams and strollers are permitted in Alcazar Seville, making it family-friendly for visitors with young children. However, you may have to carry it in some areas where there are steps.
Is photography permitted inside Alcazar Seville?
Yes, photography is allowed for personal use inside Alcazar Seville. However, the use of flash photography may be restricted in certain areas.
Can I bring food and drinks to Alcazar Seville?
Outside food and drinks are not allowed inside Alcazar Seville. However, there are food outlets nearby where you can enjoy a meal or snack.