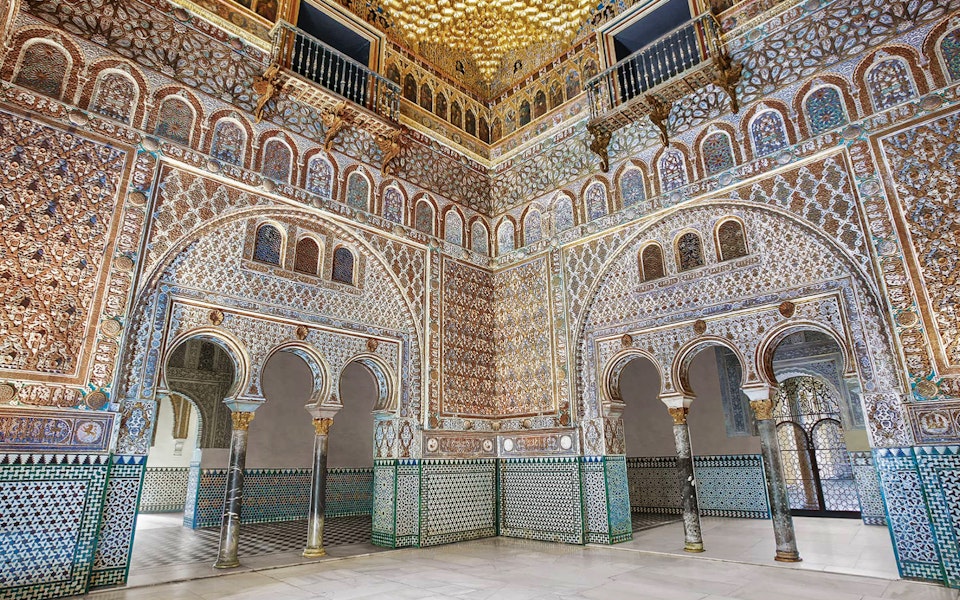 Alcázar Seville Architecture
The Real Alcázar of Seville has long fascinated historians, art enthusiasts, and travelers from around the world. According to history, this grand structure took over 500 years to complete construction, as it was passed on reign by reign, dynasty by dynasty. As a result, what we see today at the exteriors and interiors of the Alcázar is a melting pot of various religious and cultural influences. Find out the captivating architecture of the Alcázar here.
Alcázar Seville Architecture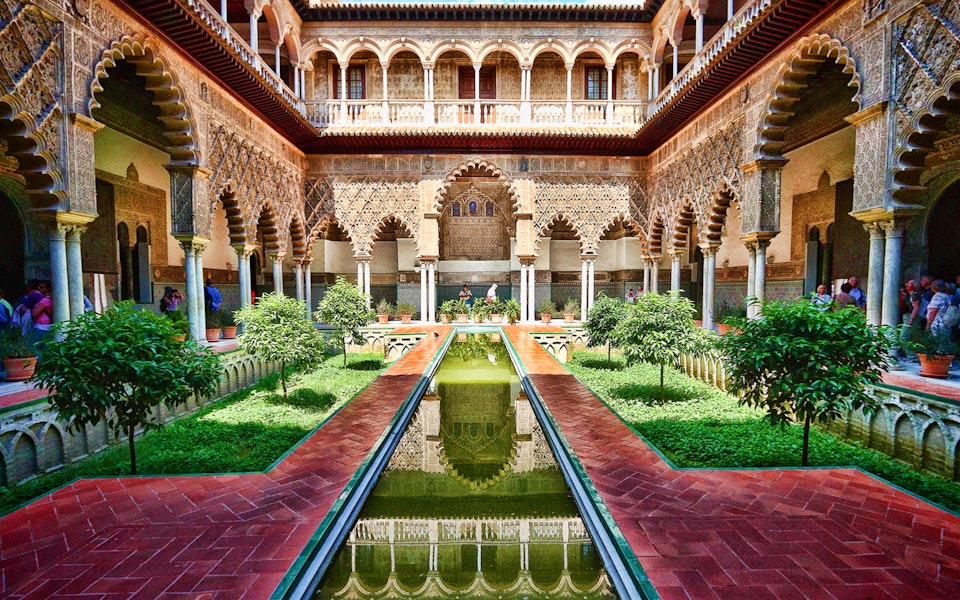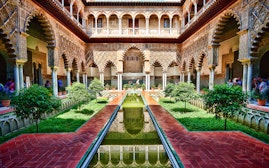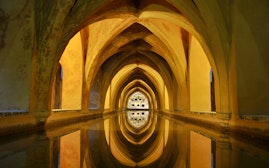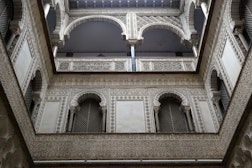 First, a Moorish castle then the residence of King Peter of Spain, the palace has seen changes that now reflect Mudéjar architecture alongside the stylistics of the Renaissance-era and Baroque flourishes. Each shifting century brought in varied political regimes, ideologies of which influenced the Alcázar's architecture. 
Individual sections of Alcázar of Seville such as the Courtyard of the Maidens or the Chapel reflect the classical styles and tastes of different eras is time. The decorative tiles feature Azulejo work with intricate paintings on tin-glazed ceramic tiles. The Ambassador's Hall is another exquisitely designed room, with the glorious dome that is covered with multiple golden stars.  
Impressive altar pieces, tapestries and paintings that now adorn the palace were once contributed by renowned artists such as Francisco Niculoso Pisano and Alejo Fernandes in the 16th-century. The palace gardens especially, are continuously landscaped adding to the glorious and vibrant array of lush flora, with fragrant rose bushes and orange trees, and thriving fauna. From fish ponds to fountains, the gardens are warm and cheerful, surely a place where people can single out a moment of peace and serenity.